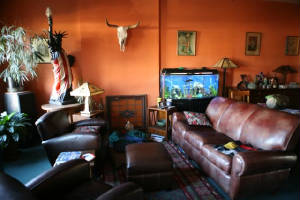 Statue of Liberty, Little Buddha and the Fish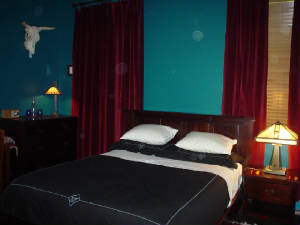 The Royal Suite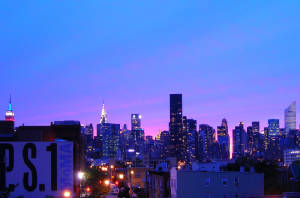 Cocktail Hour Panorama on Citiview Roof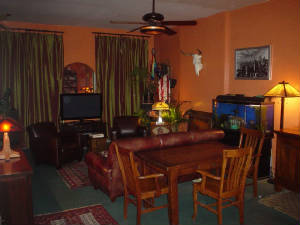 Citiview's World-famous Safari Lounge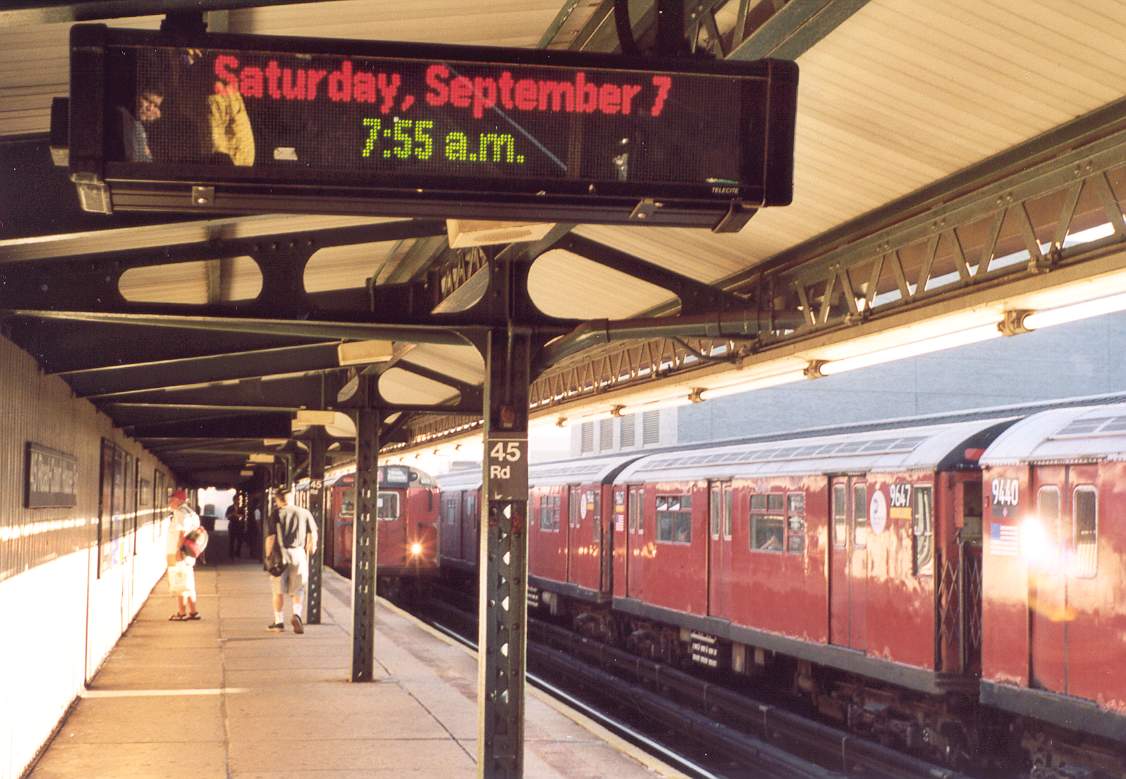 Vous Etes Ici: 45th Road / Court Square Subway Station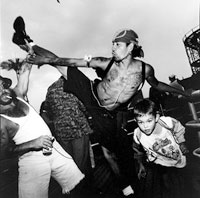 Coney Island, still fabulous after all these years
Newyorkology -- What's Goin' On
NEXT MAGAZINE Guide to NYC Gay Nightlife
Serious Eats New York Food Blog
PS1/MOMA Contemporary Arts Center
NYC Summerstage Music Festival





2 comfortable 4x5m rooms in spacious 1870s loft apartment for only $95/night single or double occupancy including 24-hour access, common kitchen/bath, free DSL & wireless internet, all set against spectacular views of famous 42nd Street, the Chrysler Building and the United Nations. Price reductions are available for stays of over 1 week depending on season.

Furnished in classic American mission / arts & crafts style with sturdy wood and soft leather, the ambiance is relaxed, unpretentious and comfortably casual. Guest towels are thick Egyptian cotton, the beds feature extra-firm top-line mattresses, high quality cotton sheets and down blankets; there's central heat, air conditioning and plenty of hot water at any time. Saving on price does not mean sacrificing comfort.

4 subway lines converge at the station right across the street and it's just 1 stop to midtown Manhattan, 2 to Rockefeller Center, 6 min to Grand Central, 10 to Times Square, 15 to the gay areas of Chelsea and Greenwich Village. The subway is frequent, safe and operates 24 hours a day. And if the beat of Salsa and Meringue gets you going, we're only 2 stops from the hot Latin gay bars in Jackson Heights.

Citiview is in the Long Island City neighborhood, a center of New York City art, film and new media on the East River directly across from midtown Manhattan; home to the PS1/MOMA Contemporary Arts Center, the Museum for African Art, the Isamu Noguchi Museum, the Socrates Scupture Garden and many galleries. Silvercup Studios, NYC's largest film and television studio, is around the corner, and you'll often see crews filming. Some street scenes may seem familiar as Sex and the City, the Sopranos, and many films were shot on the streets here.

The neighborhood has a large, multi-ethnic gay population that is well-integrated into the fabric of the community.
"This is another of those cool New York pockets easily overlooked...the views of the Manhattan skyline are to die for, and the elevated subway, graffiti and bustling diners imbue it with that old-school New York feel missing elsewhere."
---the Lonely Planet Guide to NYC
Your host, a recognized expert in NYC history and culture, is the author of the New York City chapter of the Spartacus Guide and a source of invaluable information on nightlife, discount shopping, great bus expeditions through the varied neighborhoods of the City , free concerts and events, old Dutch New Amsterdam, Coney Island, walking tours, terrific inexpensive ethnic restaurants, reduced theater tickets and more.

For 10 years Citiview has been a home away from home for independent travellers interested in venturing beyond the standard tourist itinerary, engaged people with strong interests and passions who, like me, have kicked around a bit and have their own stories to tell.

Se habla espanol
On parle francais
Gay owned/ operated
**** PEACE ****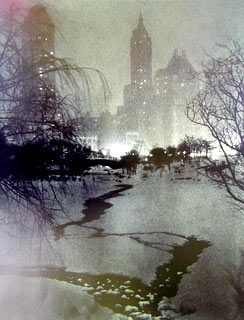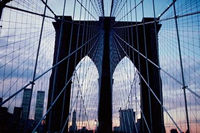 The Bridge of Bridges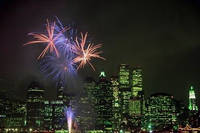 Fireworks Announce the Arrival Citiview Guests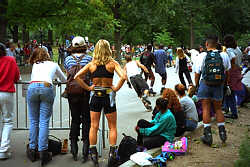 The finest of summer: skating to R&B in Central Park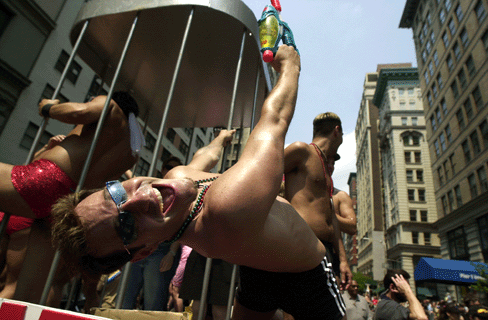 Gay Pride Parade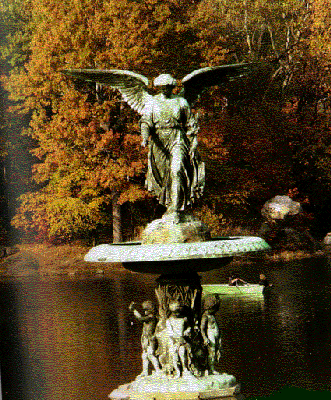 Angel of the Waters, Bethesda Terrace (inspiration for Angels In America)
City Lore: NYC Cultural Activists